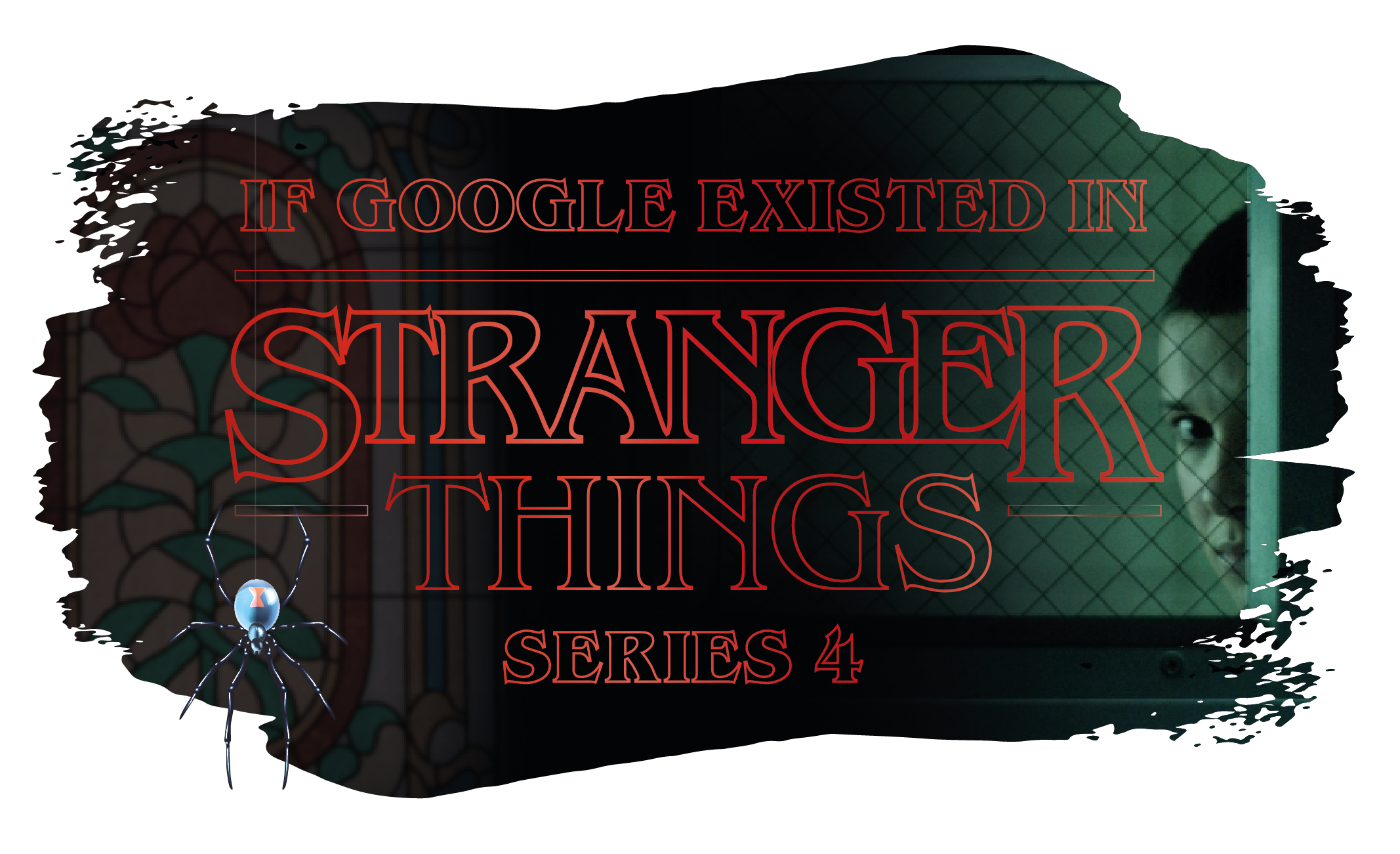 If Google Existed in Stranger Things Series 4
Like most TV fans, we were hooked on the latest season of Stranger Things. But this season, in particular, was so mind-blowing, that our imaginations ran wild. We started to wonder what would have happened if Google existed in that universe. How would it have changed things? Would it be for the better – or for worse?
Many of us can't even count the number of times when we've used Google to solve problems, educate ourselves and sometimes even get us out of sticky situations. So here's our take on what we think would happen if the characters in the series were able to harness the power of search. Spoiler alert – the outcomes are very on-brand – strange!

When attempting to find a replacement for Lucas, the Hellfire Club finds a Dungeons and Dragons group on Google after searching for "find D&D players near me" (which gets around 50 searches per month, by the way). They get on so well with the newbie that they decide to permanently replace Lucas with them, making Lucas so jealous that he would either beg them to take him back or shun the Hellfire Club entirely, swearing his allegiance to his newfound jock friends. Potentially even plotting a revenge strategy against his old group of friends.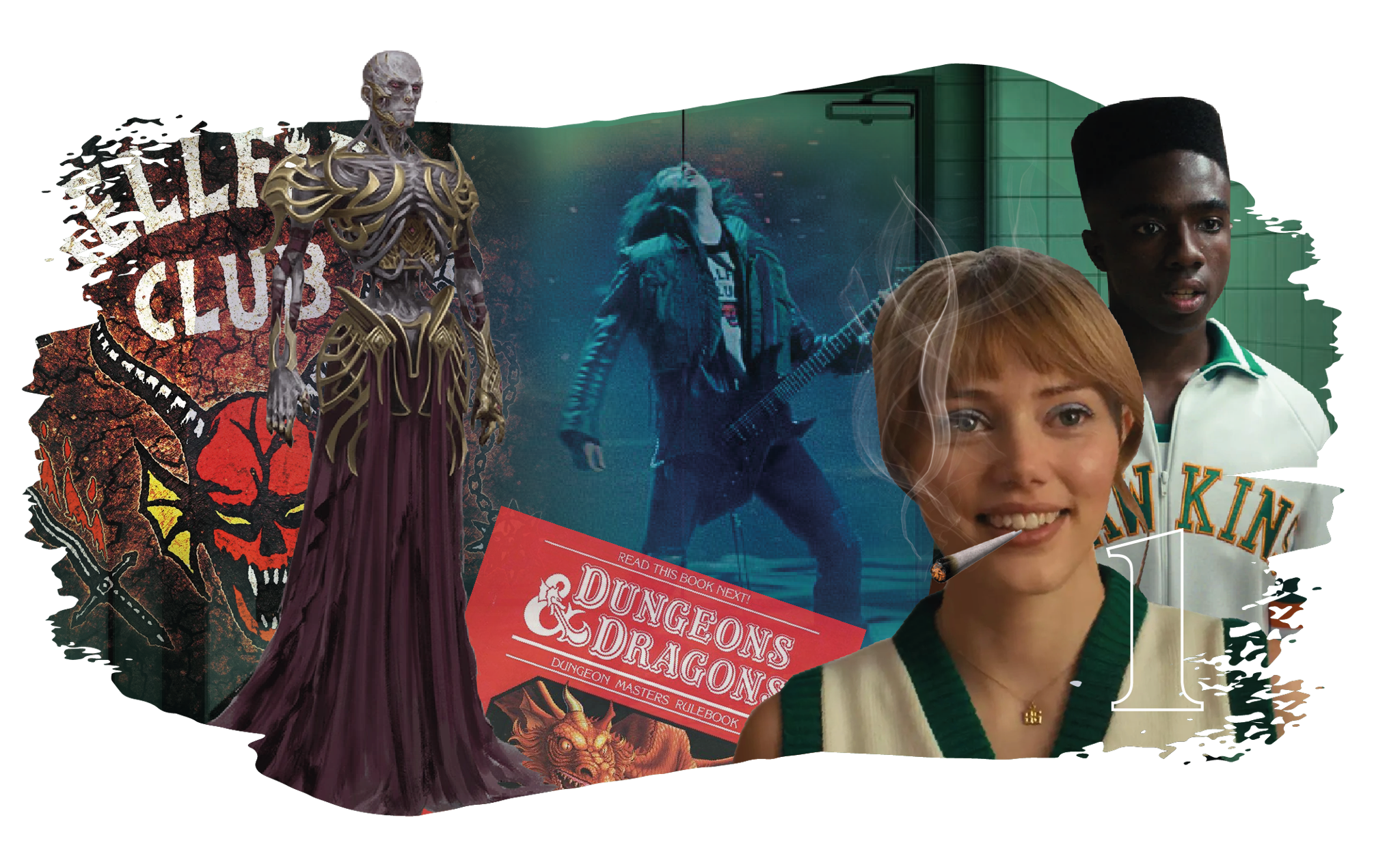 Chrissy doesn't really want any of her school friends to see her loitering around strange places with any of the Hellfire Club members, especially Eddie. She searches for "buying weed online" (a term that's searched for about 720 times per month!) and gets it delivered to herself at home. Her parents intercept the fragrant-smelling package that arrives and discovers the weed. They're furious about the idea of people finding out about her drug habit so send her straight to a rehab clinic in another state, claiming she's staying with her grandparents for a few months to focus on her studies. She never has any contact with Eddie, and, having left Hawkins, she is now safe from Vecna's grotesque grip on her. Meanwhile, Eddie is being Eddie: slaying his opponents at D&D and rehearsing with his band for his next gig.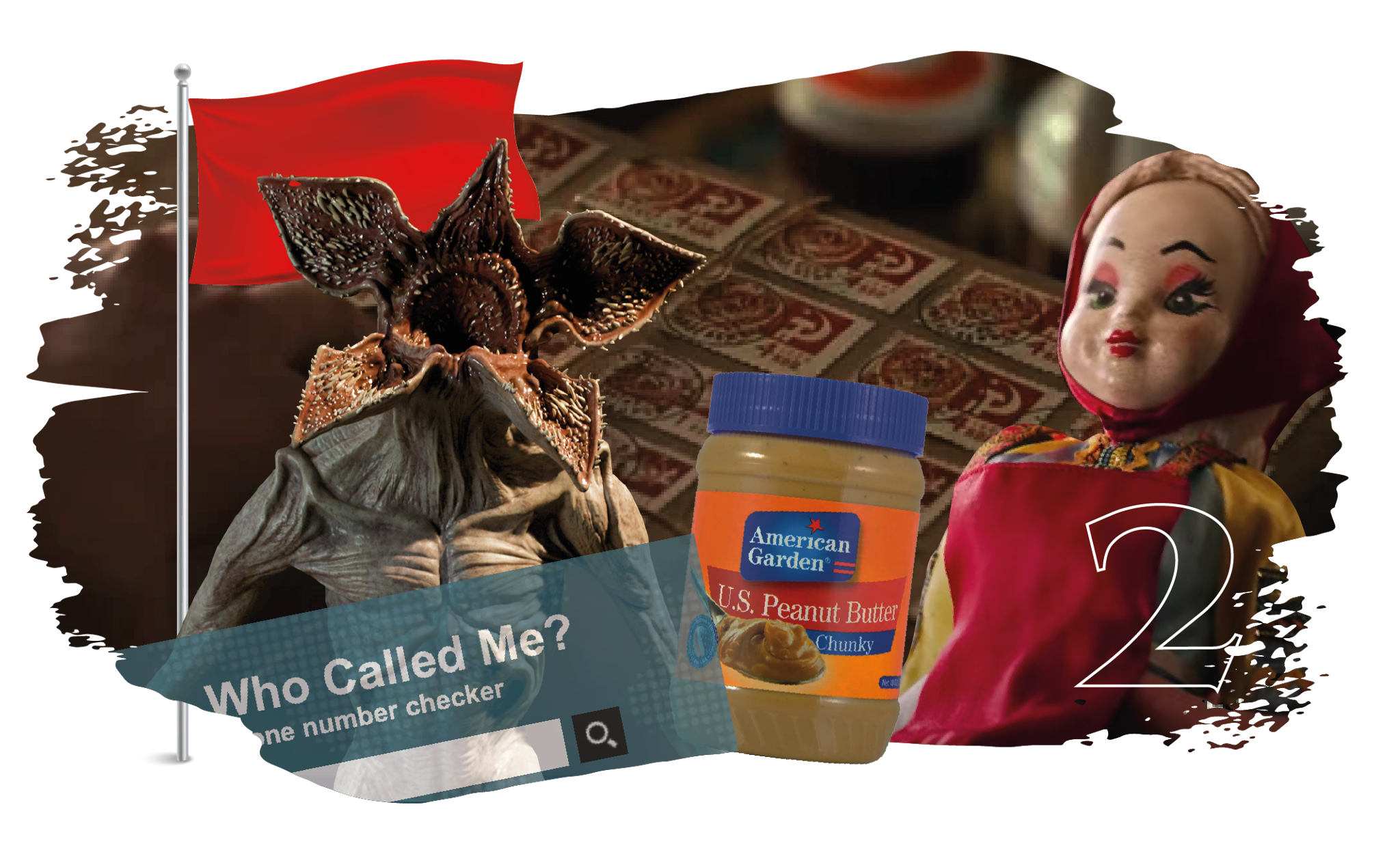 Joyce searches for "creepy Russian doll in mail" on Google and finds a BuzzFeed article about one of its writers buying a haunted doll on eBay and being tormented by it. She's worried. She considers throwing it away before seeing a label on it and searching on Google to find the origin of the doll, seeing it was manufactured in the Soviet Union. She notices the crack on it and, cautious there might be an explosive inside searches for "how to safely crack open a ceramic doll with a bomb inside". Her search history raises a red flag. She's placed on a watch list for terrorist activity.
When Joyce figures out how to crack open the doll (thanks, WikiHow), she finds the note with the phone number and then searches for it. A website usefully named "who called me" reveals that the number is indeed a Russian one. There are even reviews from others who have received calls from the same number in the past. All negative, and mysteriously tied together via the common theme of American peanut butter.
She considers not calling the number because of the reviews but is feeling adventurous. She searches for "how to say what do you want in Russian". She stumbles across a website claiming to teach people to become fluent in Russian in 30 days and gets distracted by it. After all, she's always wanted to learn another language. Later that evening, she mentions the website to a friend, Steve, who scoffs at her, saying she'd never stick with it. This is all the motivation she needs.
A month later, she remembers the reason she had searched for "how to say what do you want in Russian" in the first place, and now after having spent hours on the site, she's verging on conversational in Russian. Who's laughing now, Steve?
She's now more than comfortable with calling the number and confronting the mystery creepy doll sender, who after visiting the phone box every day for the past 30, decided the day before that that would be the last time, so is never there to answer the phone. Meanwhile, Joyce's phone is being tapped, and suspicions of her terrorist involvement with the Soviet Union grow when she makes the call to the Russian phone booth.
Since a month has passed, Hopper has already gotten himself into trouble and been thrown in with the Demogorgon, defeated it and is on the run alone in the icy wilderness. The plot switches to a story of survival in the face of the powerful forces of nature. Hopper must now use his ingenuity and resourcefulness to return to the United States traumatised, alone, and without help from Joyce.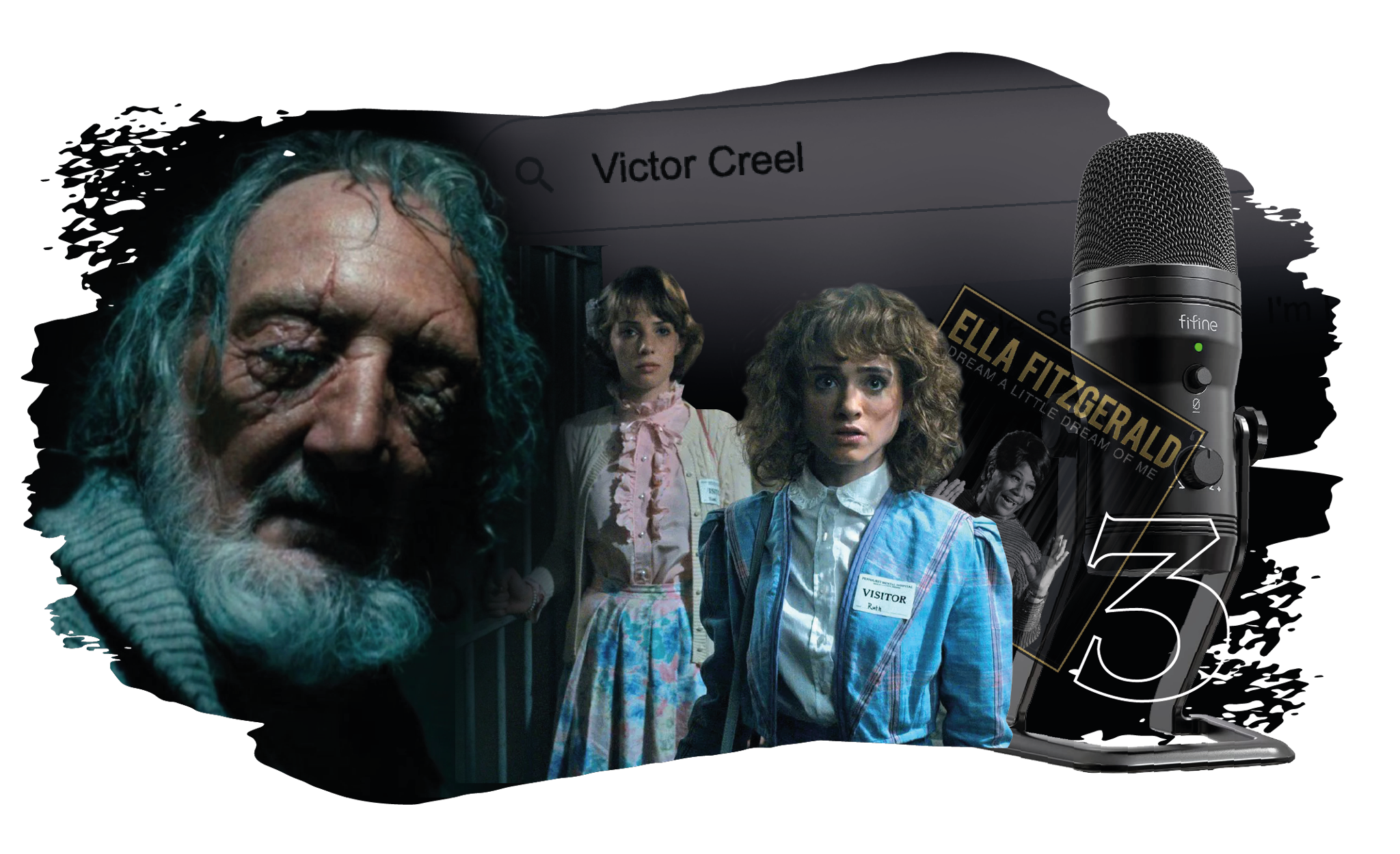 Nancy and Robin save hours by searching for Victor Creel's story on Google. Surprise, surprise, a true-crime podcast has already done an episode on him, which they listen to and find out everything they need to know, without having to visit libraries or the mental institution that houses him.
They subscribe to the podcast because they enjoyed the episode so much. They even join a fan club and budding journalist Nancy sends her CV to see if they'd consider hiring her as a researcher for the series. They never reply to her email. She sends a follow-up, claiming she's investigating a new incident that could be related to the Victor Creel case, and the podcasters immediately reply and book the next flight out to help with the investigation. They use their resources to find the answers they need much quicker than a group of high schoolers – it's their job, after all – leaving the teenagers out of the investigation entirely – even Nancy.
They already know that Creel was saved by listening to his favourite song, so the podcasters carry out a tedious investigation to find out the favourite song of every single person in Hawkins. All residents are then instructed to play those songs 24 hours a day, every day, to prevent Vecna from taking hold. The entire town blares out thousands of songs simultaneously – it's chaos, but everyone is safe. Vecna never returns.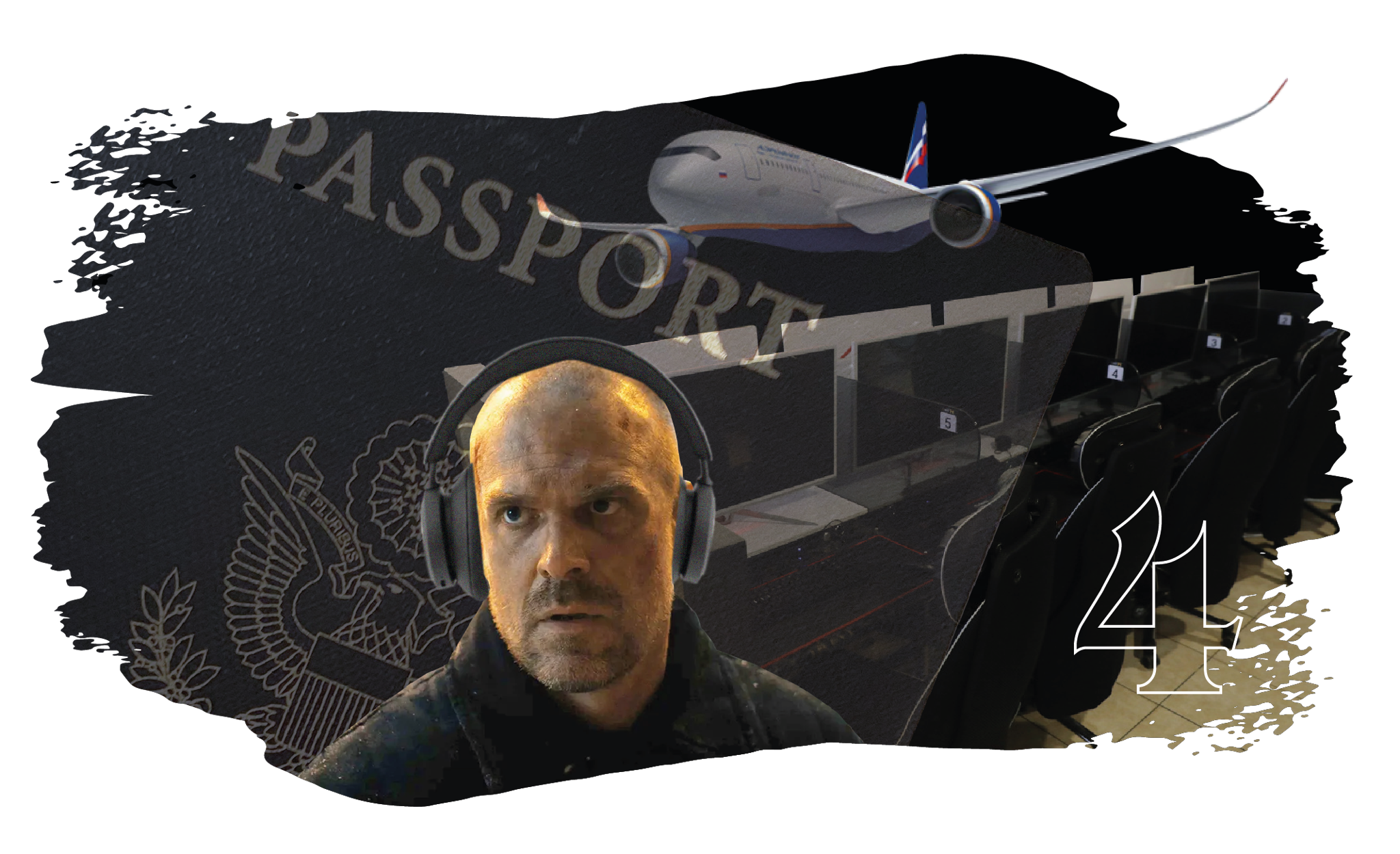 Meanwhile in Russia, Hopper has defied the odds and survived days in the wilderness by foraging for berries, finally reaching a remote town where he finds a place to stay and an internet cafe. He goes to the internet cafe and finds a seat amongst teenagers chatting away in their forums and editing code on their social media pages, and searches for "create fake passport online free" (a query that gets 260 searches per month!). He finds a website that claims to create fake passports. All you have to do is enter your details, upload a photo and order it, for free! He provides the address of the post office in the town he's staying and waits.
Weeks later, the passport arrives at the local post office. Hopper has been doing odd jobs for locals to keep himself going while he waits for the document. He returns to the internet cafe and searches for "flights to the US near me", and finds a flight comparison website showing him several routes from an airport in the nearest city. He buys the cheapest one leaving the next morning and checks his route on Google maps. He finds a sleeper train that departs that very evening which gets him close to the airport with plenty of time to spare.
Hopper returns to Hawkins eventually, relieved to be back in his hometown, only to be greeted by the new chaotic reality ruled by the perpetual loop of thousands of songs playing at once from every residence and commercial building. He thinks he's in The Upside Down. He flees to start a new life in another state.